There is no modular synth without busboards. My design is based on Doepfers A100-BUS. It is simple, cheap easy to make. Same as Doepfer, mine has CV and GATE buses – thus 16 pin power connector.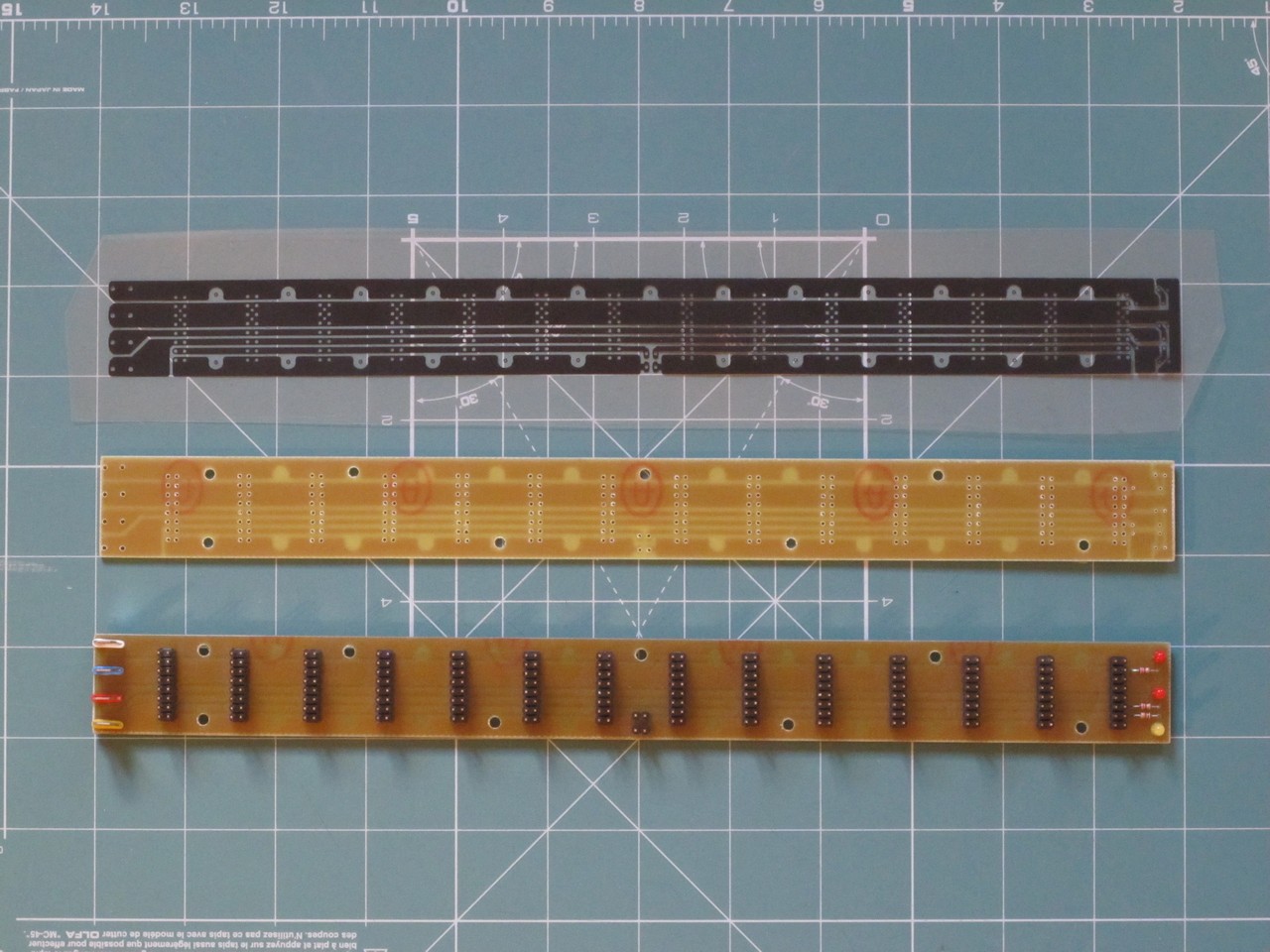 Schematic is very simple, but you have to do it before PCB design. Nothing fancy here, 14 2×8 pin connectors and 3 LEDs – for – 12 V (yellow), + 12V (red) and +5 V (red) indication. Resistor values were chosen for about 5 mA current.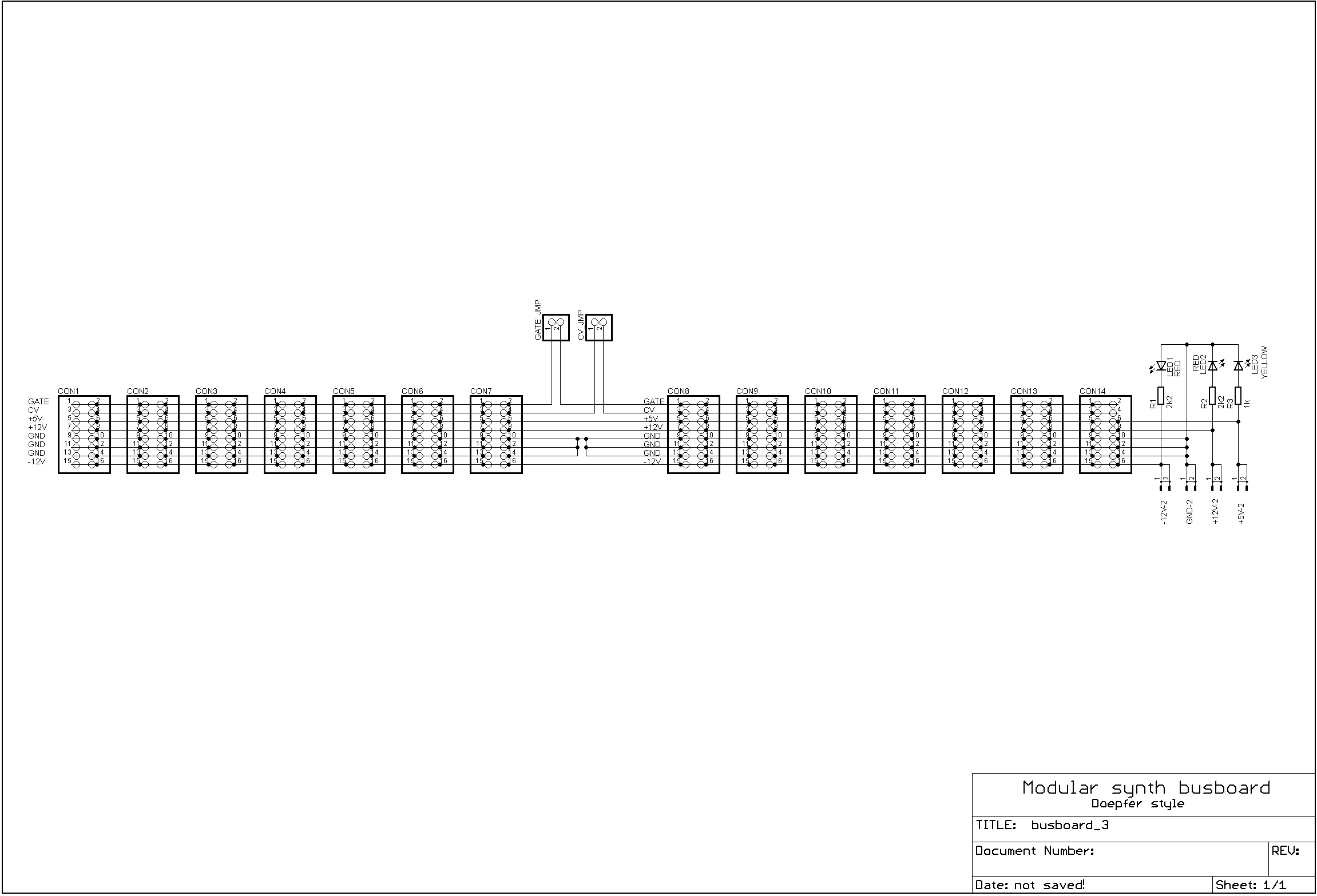 I made three of those for my eurorack case, they work with my PSU. The power supply connectors were marked with heat-shrink tube.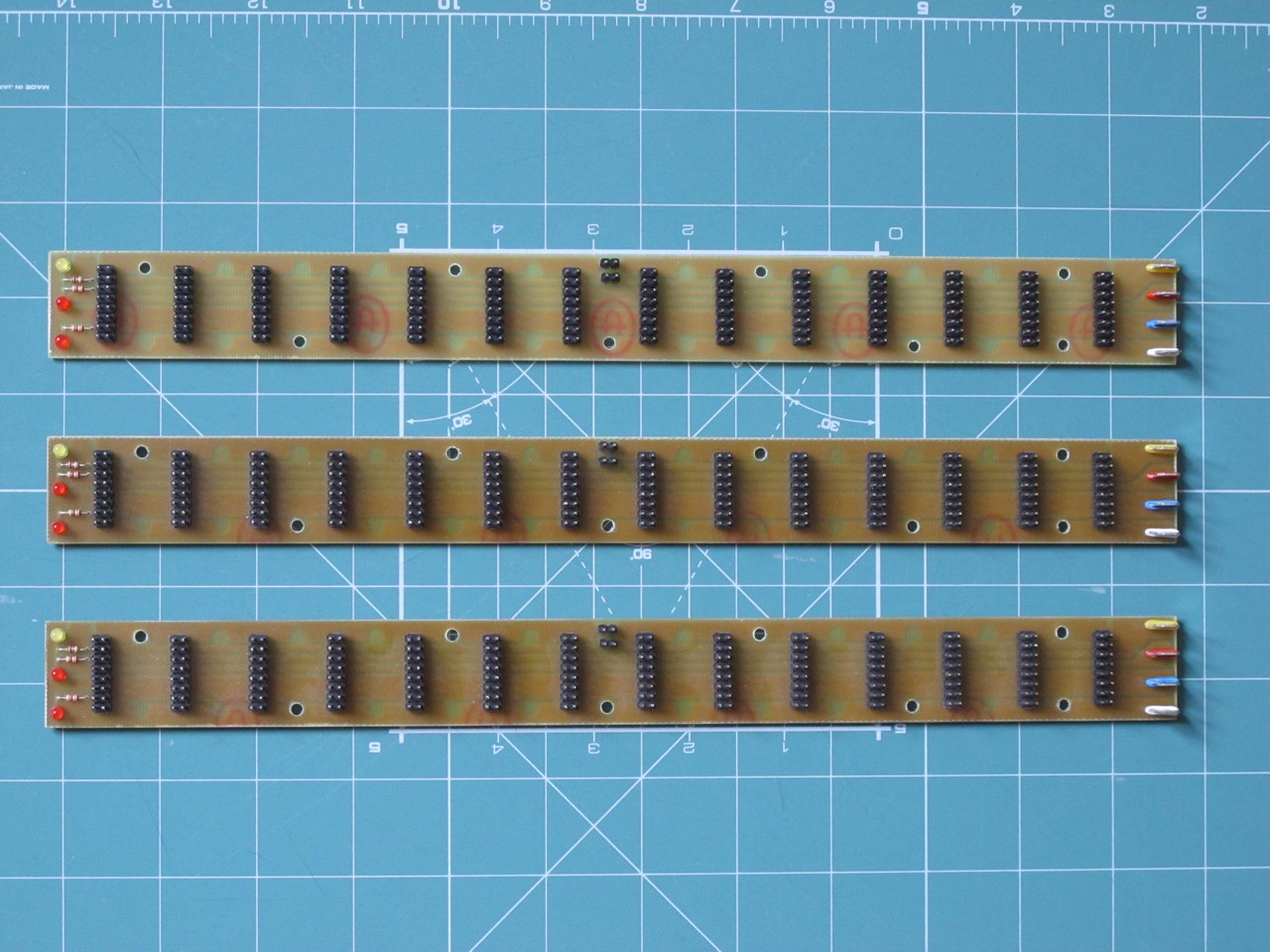 The printable version of the PCB is added as attachement. The PCB is 300 mm long, so you need some skills to print it on A4 sheet (but it is possible). I used Bungard FR4210X300/3535 laminate (big 300 x 210 mm piece) and Kontakt Chemie Plastic 70 for copper side protection.
Cheers
Jack