MFOS Echo Rockit is an small, portable synth / effect processor. The original project can be found on www.musicfromouterspace.com and belongs to Ray Wilson.
The device is somehow similar to Korg Monotron Delay, but it has more modulation options. In my construction I have added amplifier with small, but very pugnacious Visaton speaker. In small synthesizers speaker are often looked upon as necessary evil, with small diameter low output power and embarasing low frequency response, I thought my device will be different.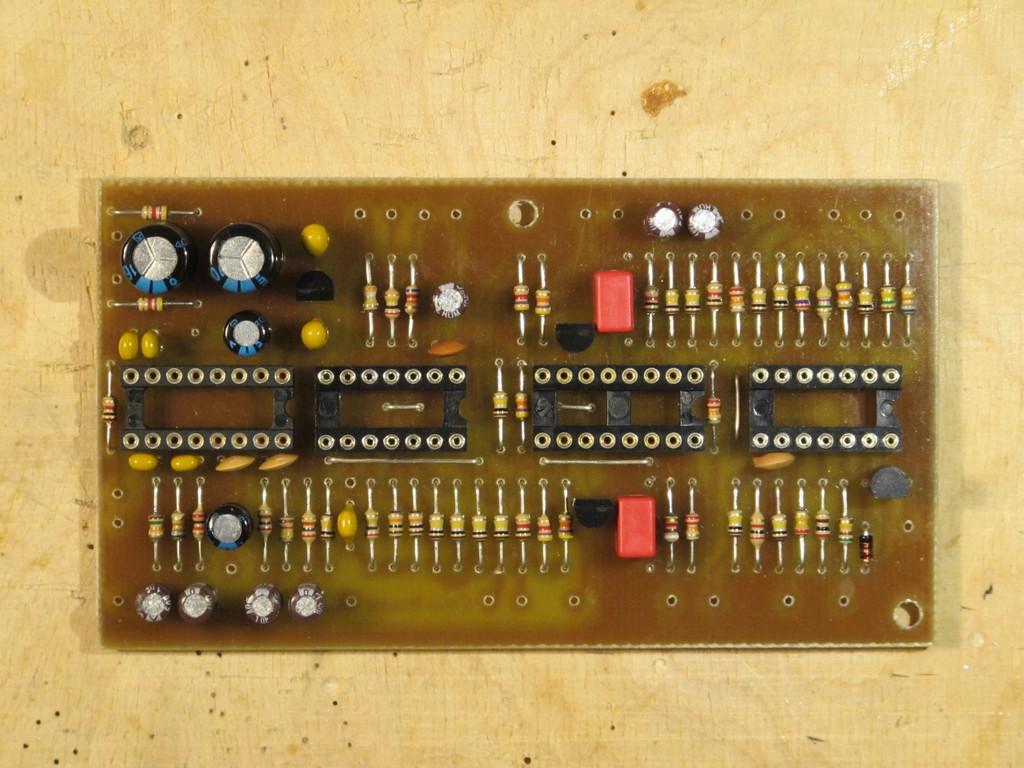 I made some changes in comparison with Rays device:
PCB is smaller – 80×55 mm, one sided (original was just too big, I wanted to keep synth as small as possible),
some component changes (better quality caps in filter, resistor value changes in mixer section, pots characteristics),
1x 6F22 battery changed to 6x AA (big speaker needs more current),
additional amplifier and speaker,
power supply LED,
redesigned front panel.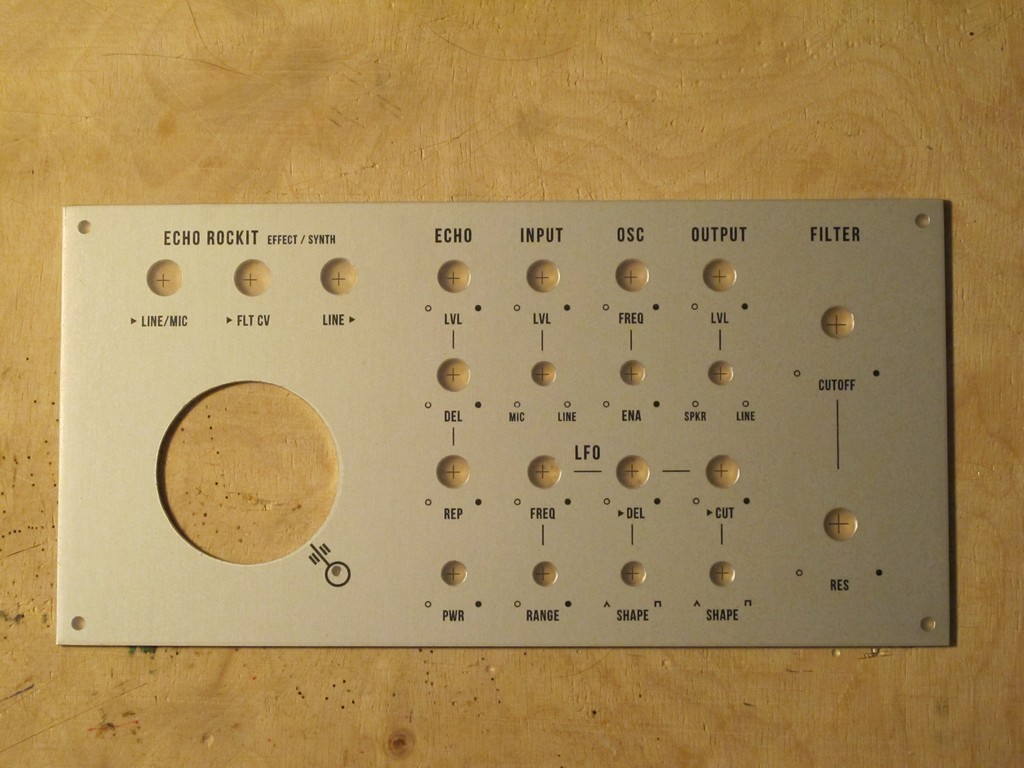 The enclosure is made of pine wood and aluminum, painted with transparent matte wood varnish. Front panel graphics was designed in InkScape, printed on water decal, then protected with acrylic lacquer. It took a lot of time to figure how to screw the speaker to front panel without screws beeing visible (finally I made a thin wooden distance / holder).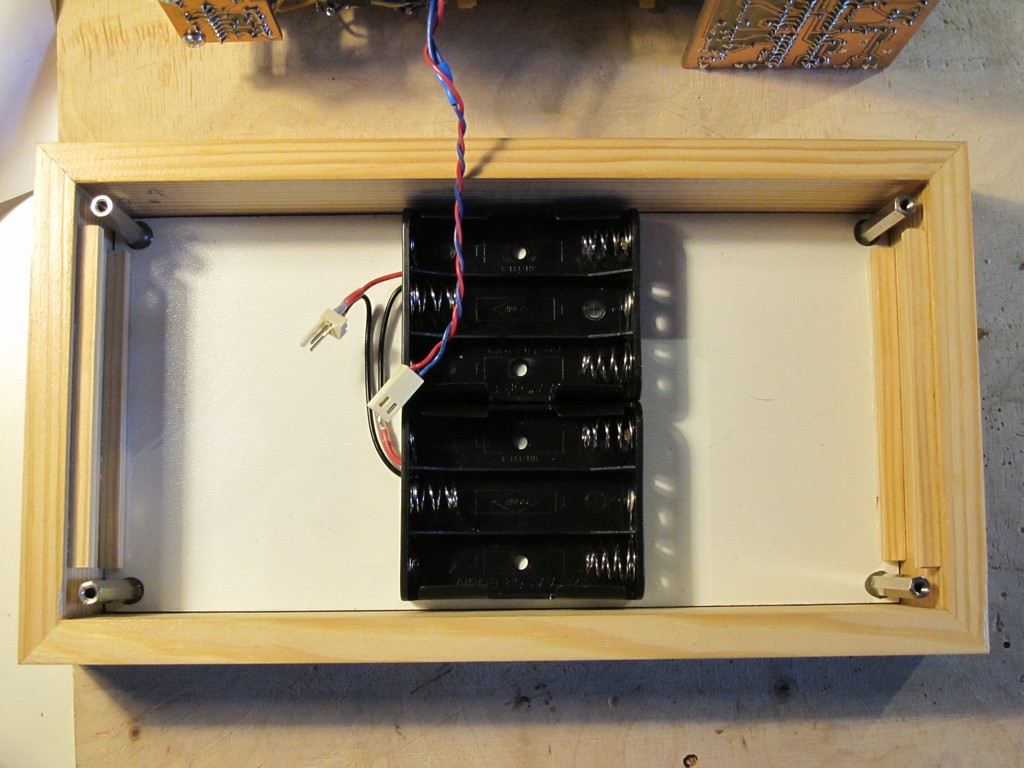 The amplifier is build around TDA1015 with top output power of 4 W. Maximum current draw is 100 mA at 9V. The speaker is Visaton BF45 with 8 W output power. Using switch on front panel you can switch whole amplifier off and use only line output.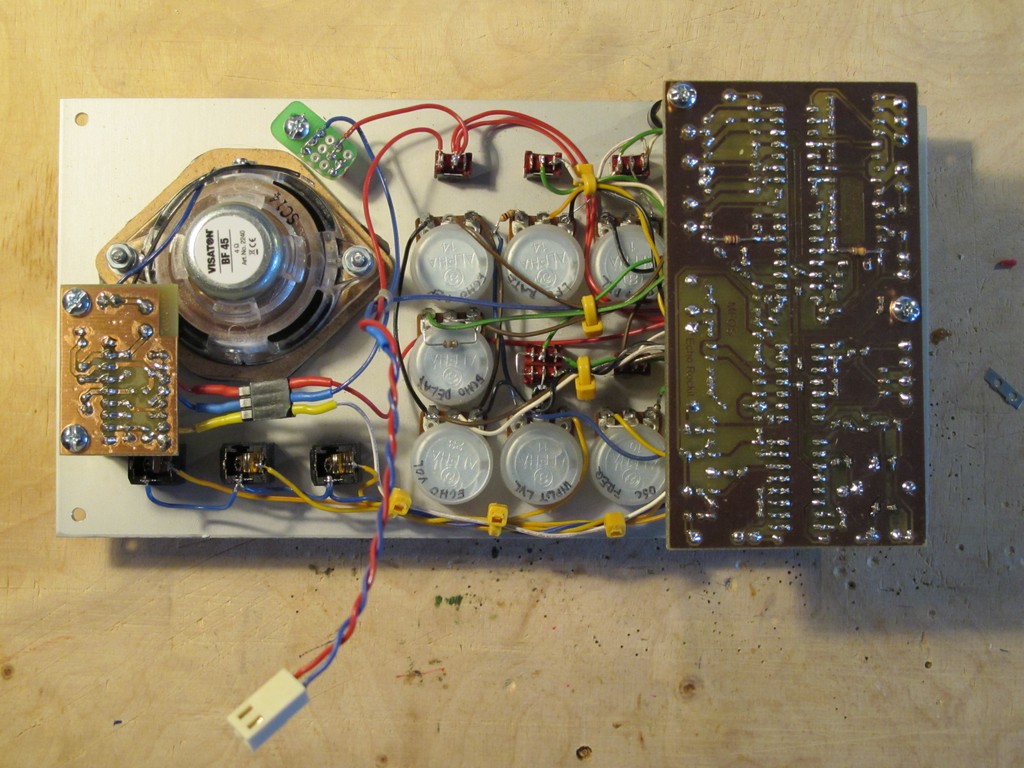 The synthesis engine is very well described on MFOS site, I will put only some most important data.
Synth engine:

echo – digital, based on PT2399 chip,
filter – lowpass, LM13700 based with additional FET buffers,
VCO – squarewave output, build around LM324 opamp,
LFO – triangle or squarewave.

Mechanical / electrical specs:

power supply – 6x AA battery (~9 V),
top current draw – 130 mA,
battery lifetime – about 25 hours,
size – 120 x 220 mm,
weight – 0,7 kg.
I spend around 60 euro for this device. It can be done cheaper when using lower quality speaker
And now a demo! Enjoy!
Final thoughts and assumptions:
PT2399 is noisy, but can be used in a creative way as chaotic noise source,
second VCO would be very nice addition – beating squarewaves, fat drones … maybe microphone preamplifier could be sacrificed?
feedback loop from echo IC output to filter input (like in Korg Monotron Delay) will add new possibilities and is easy to perform.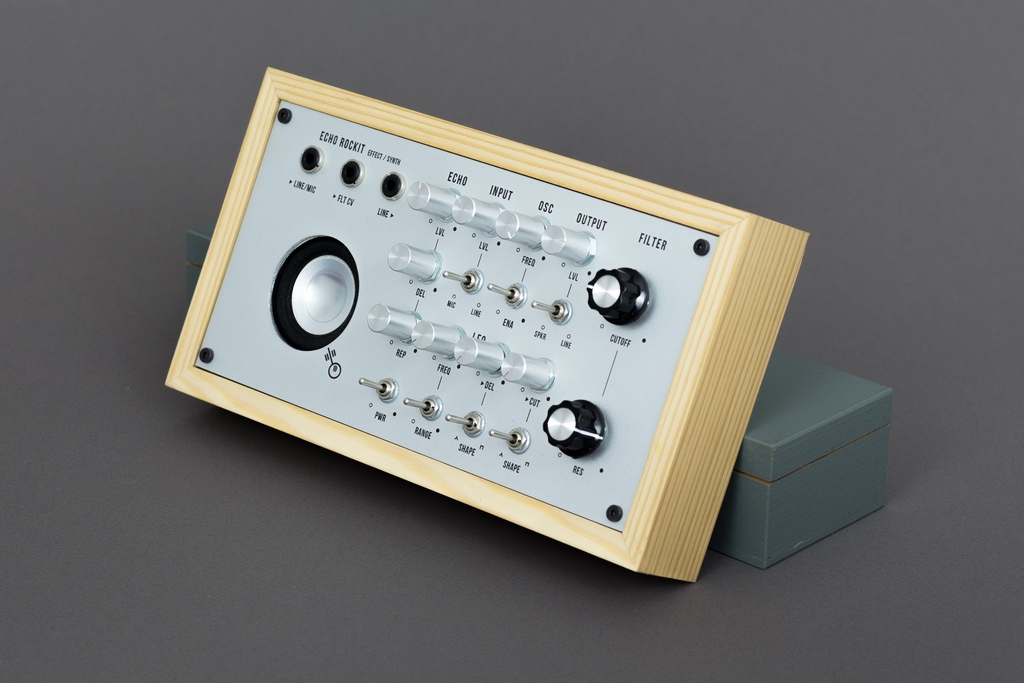 I don't make PCBs and don't give any design files for this project. Author (Ray Wilson) sells great PCBs allready via MFOS (Music From Outer Space) site.
Cheers
Jack